---
We have three floor plans to choose from:
We have 2 bedroom ranch townhomes and one bedroom ranch townhomes with a sunroom. We also have duplex ranch townhomes with 2 bedrooms plus a sunroom. All have attached, 2 car garages. There are no basements.
Floor plan A has 1 bedroom, a sunroom and 2 baths. Floor plan B has 2 bedrooms and 2 bathrooms. Both plans have a laundry room with a washer and dryer, a galley kitchen with a pantry, breakfast bar, stainless steel appliances, microwave, dishwasher and two lazy susan's. Both have a storage room off the main entry. Floors are a combination of carpet and vinyl and hardwood. Ceiling fans are located in the greatroom and both bedrooms. The master bedroom has a 15′ walk in closet. The master bath has 2 sinks, a walk in shower and a soaking tub. The guest bath has a 5′ walk in shower and a linen closet.
Floor Plan A is approximately 1350 sq. feet. In this unit the second bedroom fits the role of a home office or sunroom. Floor Plan A rents for approx. $1100.00 per month.
Floor Plan B is approximately 1450 sq. feet. It has an over sized master bedroom. Floor Plan B rents for approx. $1150 per month.
Floor Plan C is an 1840 sq. foot duplex unit. It has 2 bedrooms plus a sunroom. These units also have a beautiful walk in shower as well as an amazing lake view. Floor Plan C rents for $1350 per month.
Prices subject to change.
All units have a gas furnace, central air and a gas oven.
All units have 2 baths and a 2 car garage.
All garages are drywalled and painted with a garage door opener and a keypad outside.
No Association Fees apply.
One year leases offered.
Click on a floor plan to see full size pdf file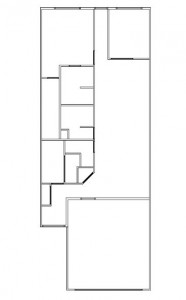 ~~~~~~~~~~~~~~~~~~~~~~~~~~~~~~~~~~~~